Goose can be installed on Mac OSX 10.6 or later versions.
You can install the App directly from the App Store on your Mac OSX here.
Or you can download the appropriate DMG file here.
Once the DMG file is downloaded, open it to display the installation screen.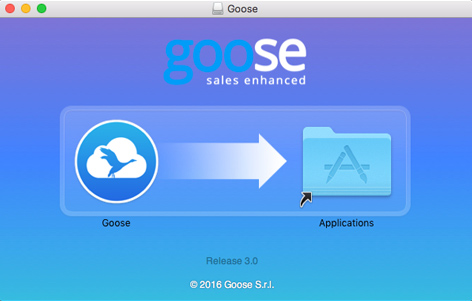 Simply drag the Goose icon to the Applications folder to complete installation.
Once copied, you can launch Goose from Applications and move it to your Dock if required.
---
Do you want to ask us something?
Contact us at support@gooseapp.com