Administration Panel
Goose has an Administration Panel which can be accessed online via a browser, from which the System Administrator is able to modify the configuration and manage all key system features. From this panel you can manage Activations, Renewals and Updates of your system, enable/disable users and import or export data.
Moreover, you can log in MASTER mode in any Goose version, either Desktop or App. A MASTER administrator has access and edit privileges on the key company profiling tables:
Company Tables (Areas, Database Groups, Sales Categories, Product Families and Macro Families, Product Types, Brands, VAT Nos., Payment and Delivery Methods, etc.)
Product Price Lists
System Users and Agents
User Permissions and Limitations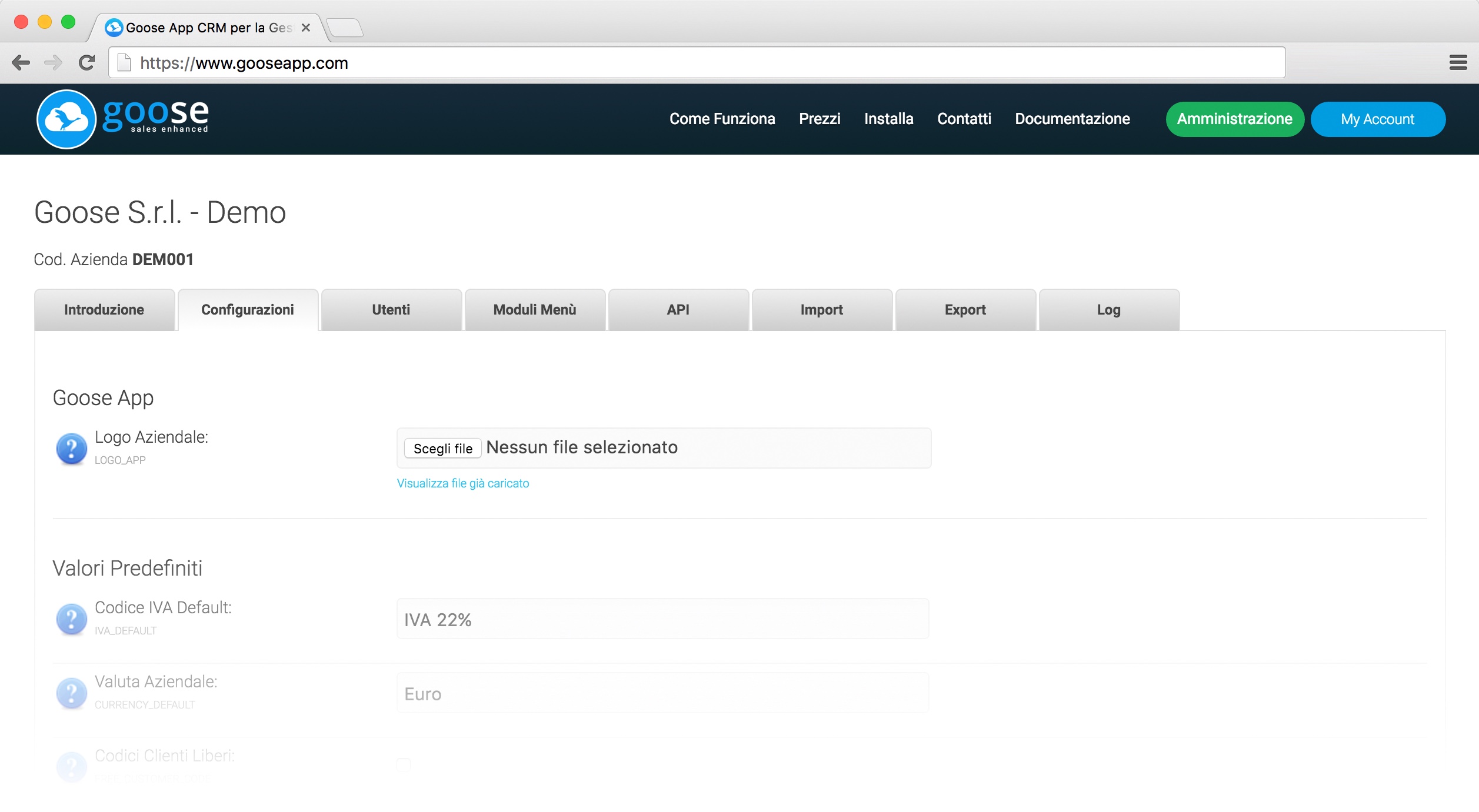 Start your trial now!
30 days free. No credit card required.
We use cookies to assure the website's functionality and to take into account your browsing choices in order to offer you the best experience on our website. In addition we reserve the right to use third-party cookies. To learn more please see our
Privacy Policy
and
Cookie Policy
. By continuing to browse the website, the user agrees to use cookies.