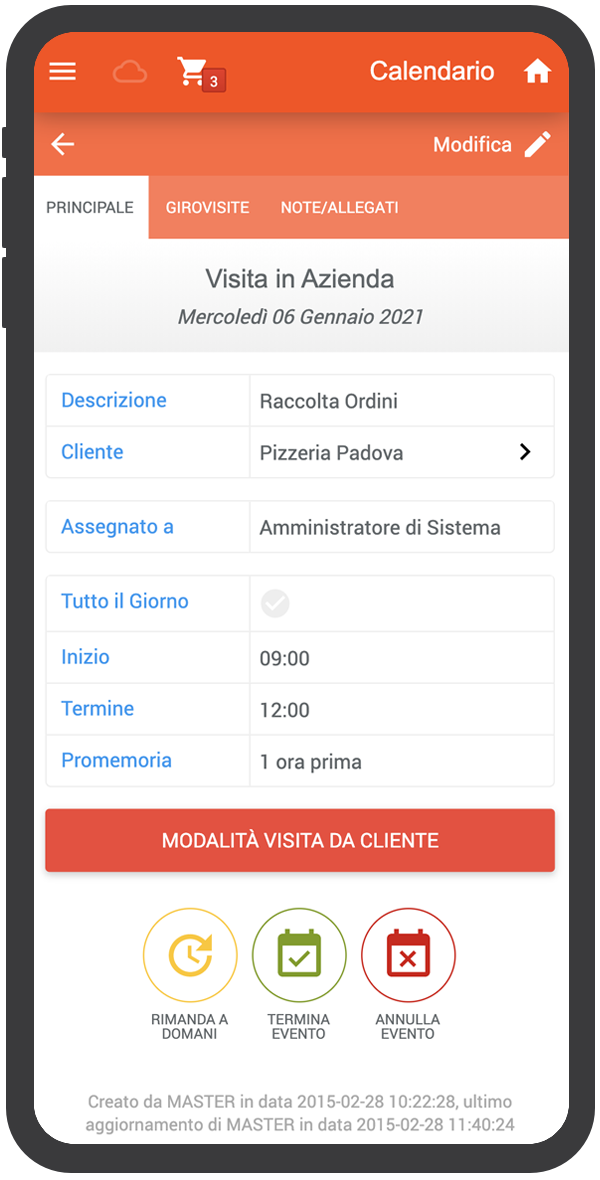 Designed for Mobile
The Calendar and Tasks modules are designed primarily to be used on mobile devices. Easily used on both smartphones and tablets, they aim to create a work scheduling environment, separate from the same tools already available on the various operating systems, which you may continue to use for personal events.
Tasks and ToDo
Tap on a check to set the Task as completed! Tap on the event to put it off by one hour or one day. Easy and quick!
Connect a task to a customer to remind you to call them, send them an email or forward them a quote. The classic memo that turns post-its stuck to your monitor into digital format – always with you on your smartphone.